Earlier this week, The ASEAN Post published an article citing the United Nations' (UN) 2018 edition of the Annual Report of the Secretary-General on Children and Armed Conflict. The UN report condemned the government of the United Kingdom for arming states named and shamed where more than 12,000 children were killed or maimed last year in armed conflicts. Among the states named in the report was Thailand.
While – as was said previously – the UK government must take some responsibility and ensure that profits do not outweigh the lives of children, the problem is much more complex. Even if the UK was to stop all arms sales to Thailand, in its place, another problem would arise and can already be seen happening in a neighbouring ASEAN country.
Towards the end of July, media reports quoted Cambodian Prime Minister Hun Sen as saying that an additional US$40 million would be spent on weapons from China to modernise the Southeast Asian country's military. Hun Sen said the US$40 million to be spent by Cambodia was in addition to a total of US$290 million already given by China for modernising its forces. He spoke during a visit to a Chinese-funded stadium in the capital Phnom Penh.
Hun Sen said weapons being purchased included tens of thousands of guns to replace old stock and they were already being shipped.
"I want to strengthen the army," Hun Sen said in a speech broadcast live on Facebook.
The problem is that China has often been accused of overlooking human rights abuses in order to appease Southeast Asian states. Cambodia provides yet another example of this type of diplomacy coming into play.
In 2017, despite numerous human rights violations having allegedly been committed under Hun Sen's rule, investments from Beijing still came pouring in. Towards the end of that year, Chinese firms had pledged to invest US$7 billion in development projects, including an expressway connecting the capital, Phnom Penh and the coastal port city of Sihanoukville, a satellite city just outside the capital, a tourism centre and the launching of a commercial bank.
But this isn't just happening in Cambodia. Despite human rights violations involving Myanmar's minorities, China has been investing in Myanmar for its natural resources for a long time now. Before 2011, China planned to sink US$3.5 billion into constructing one of the largest hydroelectric dams in the world to produce electricity primarily for its cities over the border in Yunnan Province, with only about 10 percent of the energy generated going to Myanmar.
Today, China has taken a softer approach towards the country. In February, a model project for rural poverty reduction with financial and technical assistance from China was launched in the townships of Lewe and Tatkon in Nay Pyi Taw. China provided US$5.3 million in funds for the project, which includes social infrastructure development, vocational training, income-generation and capacity-building assistance for residents.
Earlier, in September 2017, Hong Liang, China's ambassador to Myanmar, donated 200 million Kyat (US$150,262) on behalf of the Chinese government to Myanmar's Ministry of Social Welfare, Relief and Resettlement for Rakhine State.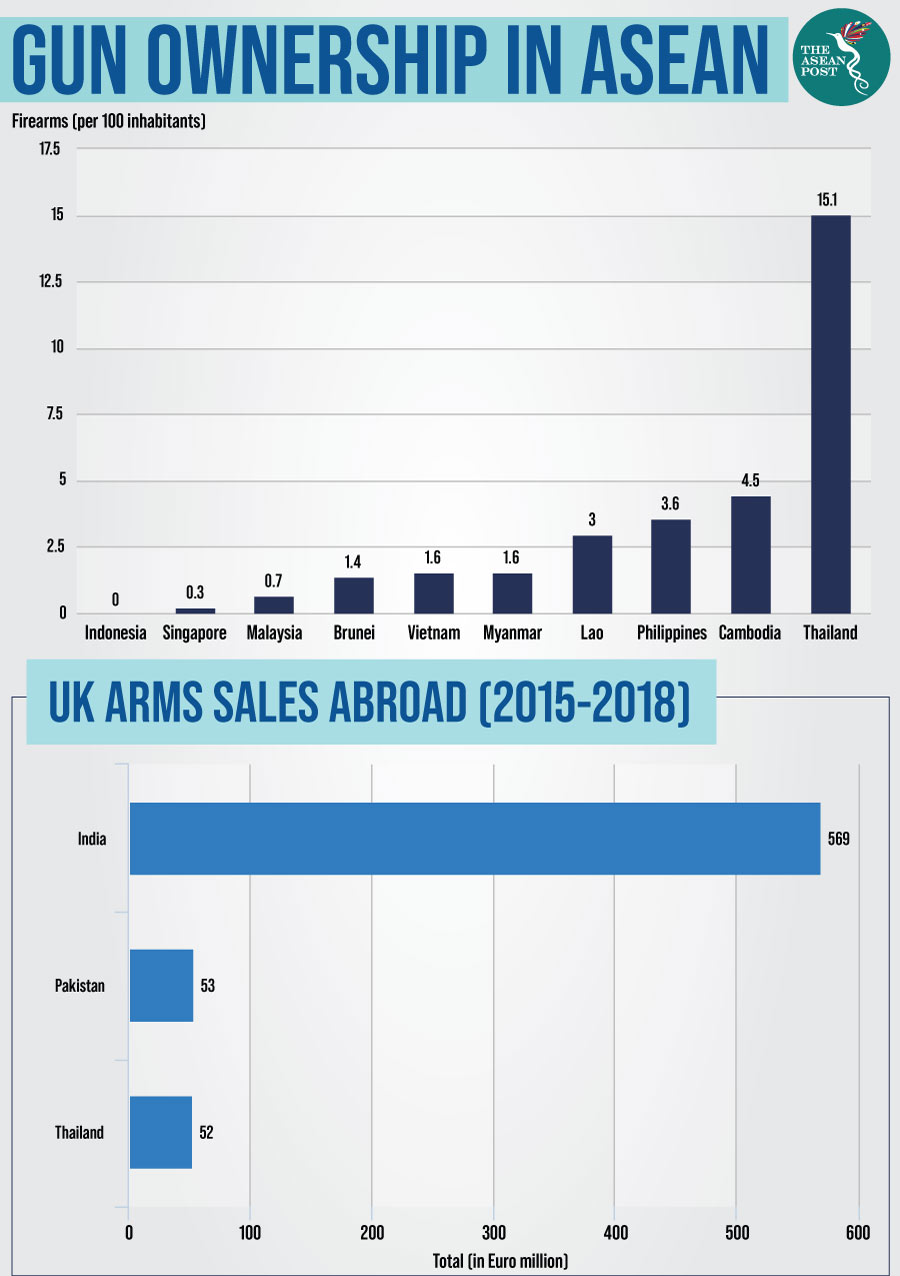 Source: Various
Thailand and China
Thailand has also made it clear that it is interested in Chinese investment. While (as with any other country) complications could arise, in May, Thai Prime Minister Prayut Chan-o-cha told Chinese counterpart Li Keqiang that he would accelerate construction of the Thai section of the high-speed railway (HSR) to meet a notional 2023 completion date. The HSR line connects Nong Khai in northeast Thailand and Vientiane in Lao.
Recently, there have also been pledges of further investment in Thailand by Chinese companies such as the Alibaba Group and Huawei. Prayut has also mentioned that he expects more high-tech Chinese investment in the country's ambitious Eastern Economic Corridor (EEC) going forward.
As for China, advantageous conditions surrounding licensing, foreign exchange laws and infrastructure has made Thailand more attractive. Thailand's close geographic, cultural and political connections to China also position the two countries as natural trading partners.
Piling on top of all of this is Thailand's dependence on tourism as a large contributor to its gross domestic product (GDP) and China providing the bulk of those arrivals.
It is easy to see that China and Thailand both see each other as advantageous partners. Considering the fact that China has been accused of overlooking human rights violations in numerous other ASEAN countries, there is little reason to doubt that were the UK to stop arming Thailand, China would be more than happy to fill that gap.
In the end, if Thailand is at all interested in saving the lives of its children, the change will have to come from within the country. Thailand must focus first and foremost on its firearm policies and ensure that obtaining firearms is more difficult than it currently is.