Ben Song was among thousands of people standing shoulder to shoulder at a recent Friday night rally in Hong Kong's Edinburgh Place. As the protesters waved their lit mobile phones and shouted Cantonese slogans, Song stayed silent.
But as soon as the chants switched to English, his voice rang out loud with theirs: "Fight for freedom, stand with Hong Kong!" The 26-year-old Uber driver from Arlington, Texas, was new to it all. This was his second night in Hong Kong, and his first protest. Just three days earlier, he was still at home in the United States.
"I'd been watching the protests for months," Song says. "I thought to myself all that time: 'I wish I was over there, I wish I could support them'."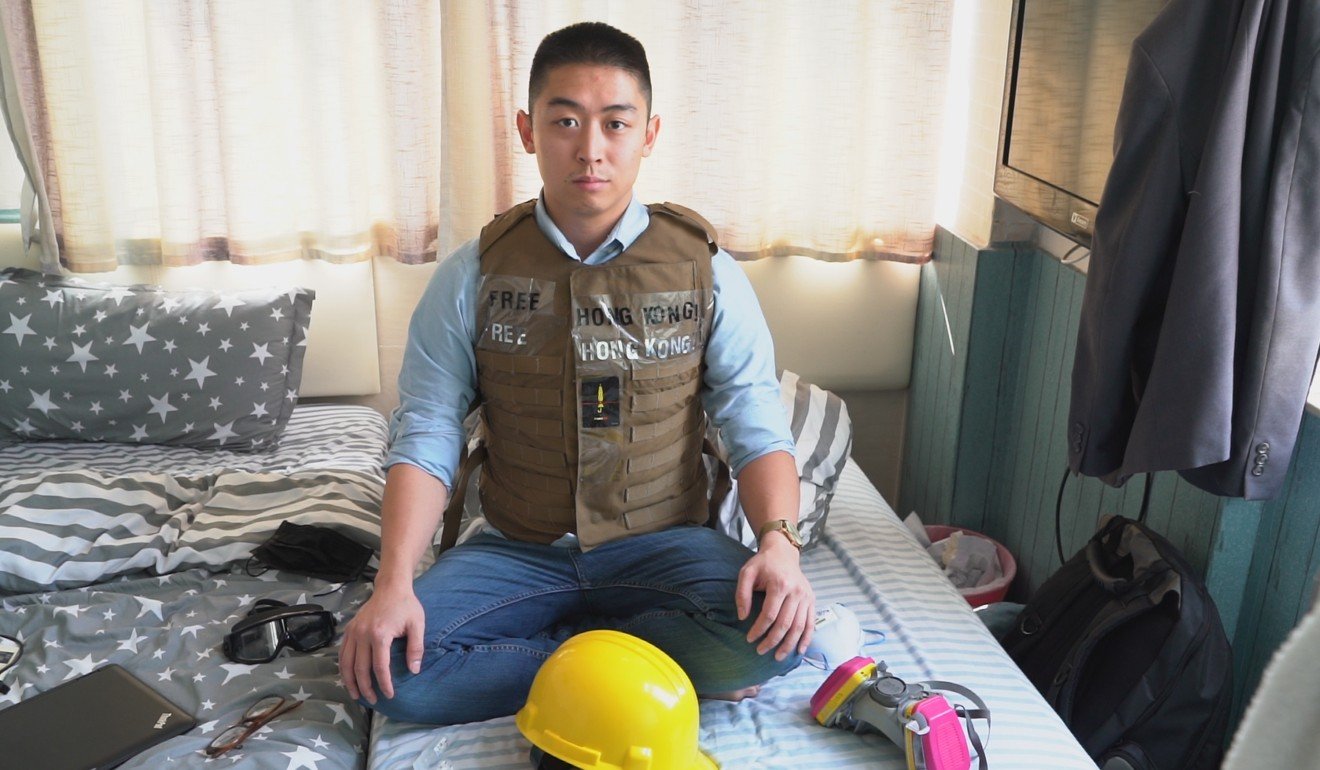 Half Korean and half Japanese, Song speaks no Cantonese and has no family connection in Hong Kong. He is among a number of foreigners and former Hong Kong residents who have been moved by five months of anti-government protests, to visit the city and join the demonstrations too.
Beijing has accused countries like the US of supporting the protest movement and meddling in Hong Kong's internal affairs. The protesters and pro-democracy activists, meanwhile, have actively courted global attention, seeking support from the US Congress and other western governments, and waving American, British, and other foreign flags at rallies and marches.
Sociology professor Hung Ho-fung of Johns Hopkins University in Baltimore, Maryland, says it would not be surprising if Beijing views the presence of foreign citizens in the Hong Kong protests as evidence of foreign interference.
But the author of Protest with Chinese Characteristics, a study of the history of protests in imperial China,  suggests that the Hong Kong movement has drawn outsiders because of the worldwide attention it has received.
"Foreign individuals are welcomed [by protesters], like US senators who visit," he says. "Many people increasingly see that it's part of the global confrontation against China's expansion."
Still, he notes that the number of foreigners at the protests appears low, and Hongkongers make up the core of the movement. 
Pro-establishment lawmaker Yiu Si-wing says while there may be nothing wrong with foreigners participating in lawful assemblies, they risk running foul of laws such as the Public Order Ordinance, if the rallies are unauthorised, or the Prohibition of Face Covering Regulation, if they wear masks.
He says he worries about the personal safety and legal risks for foreigners who take part in Hong Kong protests, as they may not understand local laws or be aware of how violent the clashes are. Despite travel advisories issued from as early as July by several countries, visitors like Song have travelled to Hong Kong to be part of the protests.
He says coming to Hong Kong for the first time for this purpose made him nervous, scared, but very excited. For two weeks in September and October, he attended peaceful rallies.
"I've always thought of myself as a person who puts his money where his mouth is," he adds.
In his tiny hotel room in Tsim Sha Tsui the day before the October 1 rally, he had his protest gear laid out neatly on his bed: a yellow helmet, a gas mask, and a Kevlar vest left over from his time in the US Marine reserves.
He says he helped protesters build barricades on the streets, but insists he did not take part in violent acts such as throwing bricks or petrol bombs at police. Song says he sees Hong Kong as part of a "global struggle against totalitarianism", but his Asian-American identity makes it easy for him to sympathise with the city's protesters.
"My friends who are Asian, we are all Asian together," he says. "We all feel a shared experience."
Another protester from the US feels a closer connection. Andy, 20, who asks to be identified by his first name only and prefers not to show his face when photographed, is the son of a Vietnamese mother and Hongkonger father, and was raised in California.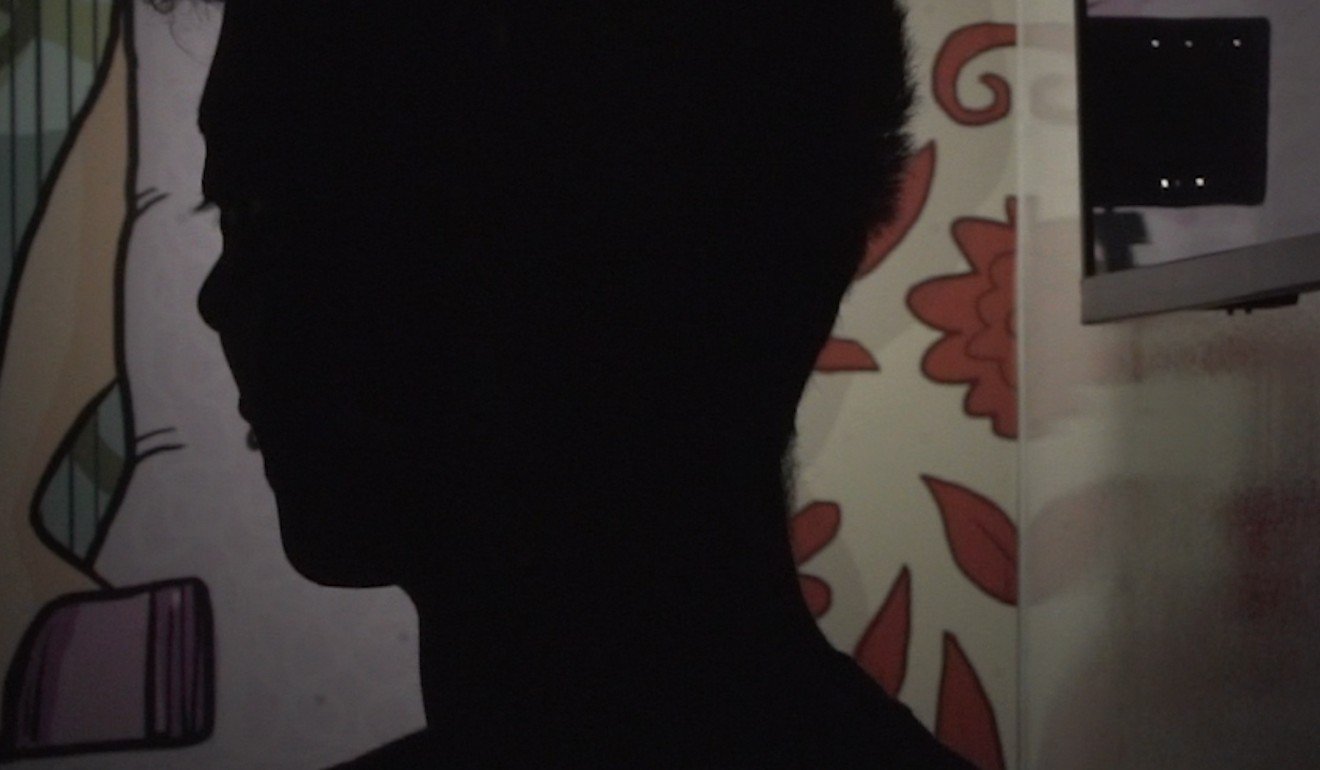 A third-year college student in California, he has taken a semester off to be in Hong Kong.
He says he grew up listening to the struggles of communist Vietnam, from which his mother escaped to the US. That has helped him understand Hongkongers' anxiety about mainland China's increasing influence in the city.
"Seeing it happen to Hong Kong, which is the other half of my identity, definitely resonated within me. I felt like I had to do something," he says, explaining his decision to join the protests. He defends his participation as showing solidarity with Hongkongers, not "foreign interference".
"In an increasingly globalised world, it's impossible to have a clear social conscience and not take action on issues that matter," he says.
Describing his involvement in the city's unrest, he says: "I am American, but doing no organisation. The locals are the ones with the ideas, bravery and drive to push the movement forward." He helps at protests by handing out food vouchers and supplies, and has made a trip to Taiwan to buy gas masks that are becoming increasingly scarce.
Andy says he is not one of the frontline radical protesters who have been trashing MTR stations and the premises of businesses perceived as pro-Beijing, or engaging in violent confrontations with police. But he adds that he understands why the protests have turned violent.
"It's a natural response when the government has such deaf ears," he says. "Although I don't personally endorse the violence, I won't mentally distance myself from the movement because of it."
For Mimi Lee, a Hongkonger who lives in Toronto, returning to join the protests was something she felt she needed to do, even if only for four days.
The financial adviser in her 40s had been following news of the protests, and helped organise rallies and events in Toronto to support protesters in Hong Kong, despite having left the city with her parents when she was 16.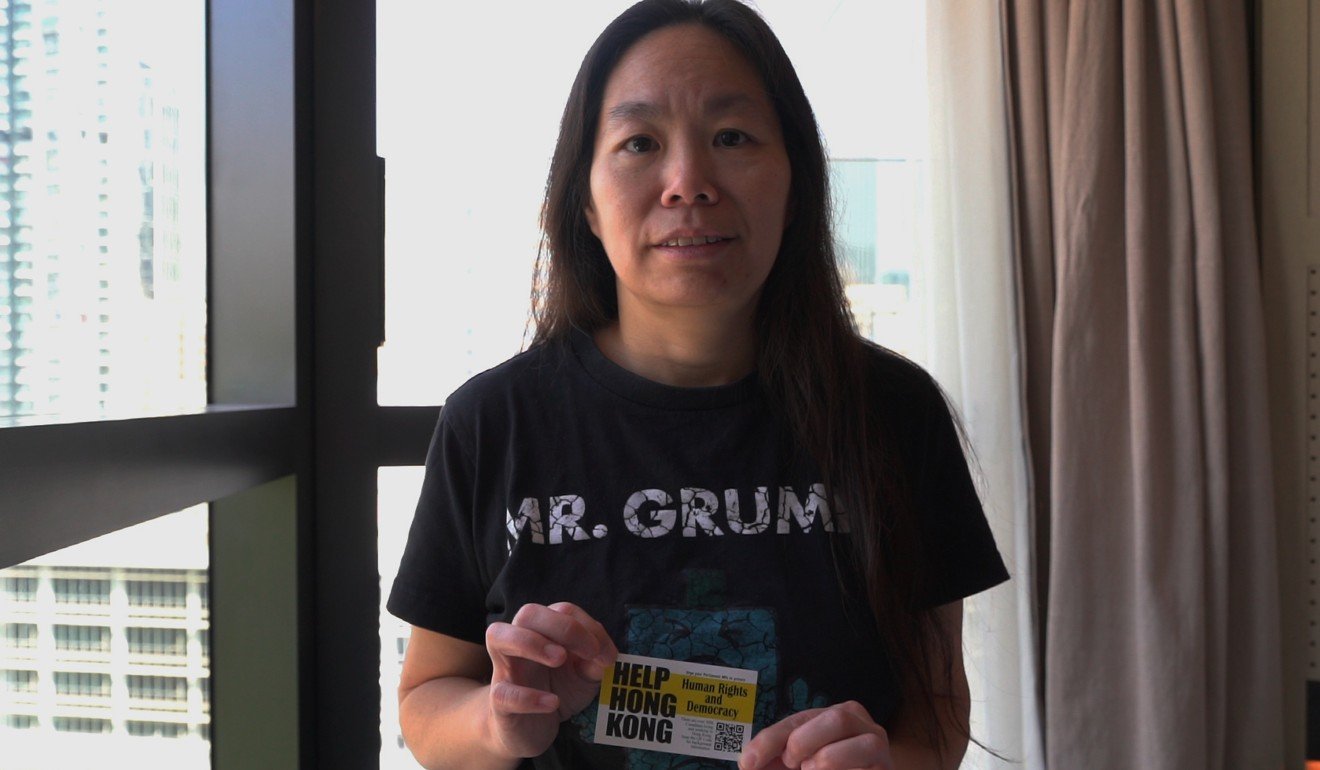 Now a Canadian citizen, Lee says she was not so involved during the 2014 Occupy movement, when protesters shut down parts of Hong Kong for 79 days. "I regretted at the time that I didn't come back," she admits.
On October 1, Lee waved a Canadian flag as she joined a peaceful march down Hennessy Road in Wan Chai, the only protest she attended before returning to Canada. "As overseas Hongkongers, we are all having depression, seeing what's happening in Hong Kong," she says.
Associate professor Chan Yuk-wah of the department of Asian and international studies at City University of Hong Kong, says civil movements like the protests can produce an "activist identity" that gains empathy across borders. She cites the example of the Vietnam war protests that took place around the world in the late 1960s in reaction to American military involvement in Vietnam.
"The sight of young people speaking up and being determined always moves other people," adds Chan. "This sentiment is a psychological connection."
Pro-establishment lawmaker Yiu feels the Hong Kong government should do more overseas to present the full picture of what is going on, so that foreigners are aware before they travel to join the protests.
"It is hard to stop foreign people from taking part in protests, but I think the Hong Kong government should step up its overseas promotions, so that people know more about the violence involved," he says. "I fear that the foreigners might have only seen one side of the story … and have the impression that Hong Kong has no democracy or freedom at all."
Of the three foreign protesters the Post interviewed, only Andy is still in Hong Kong. He is staying until December, but says it was not an easy decision and he wondered about putting his life on hold.
"At times you never know if anything is going to happen," he says. "But if it's something you stand behind, you should just go for it."
Lee is back in Toronto, but is continuing her efforts. She recently led a group distributing thousands of T-shirts at the opening NBA basketball game in Toronto.
"We want people in Hong Kong to know: stay in there, hang on, ga yau," she says, using the Cantonese term for encouragement which translates into "add oil".
Song is home in Texas. He says his stay helped him realise that the protests in Hong Kong were a desperate struggle for many people, and he could not just return to the US and resume his normal life. He says: "As soon as I got back, I was thinking, 'OK, how do I go back again?'"​